If you or a loved one is in need of mental health care, call us at (770) 637-7474 or fill out our contact form today.
Therapies We Offer in Georgia
Pairing Clinical Modalities with Holistic Therapies
Red Top Wellness Center utilizes an array of modern and evidence-based therapies to provide support and strategies for those suffering from a mental health condition. Depending on the nature of your condition, we might use individual therapy, group therapy, or a combination of the two. In addition to psychotherapy, our licensed professionals might recommend other therapy treatments for a truly holistic experience. All of our therapies are performed in our safe, comfortable, and nurturing environment, where our residents can focus on their personal growth and well-being. Below are just a few of the therapies that might be integrated into your tailored program.
Cognitive Behavioral Therapy (CBT)
This goal-oriented therapeutic practice provides a structured way to help you identify any negative beliefs and maladaptive coping mechanisms—interrupting them and replacing these habits with more accurate and positive alternatives. Through a combination of visualization, role-playing, journaling, and talk therapy, this practice can empower participants to take control of their emotions and behaviors.
Acceptance & Commitment Therapy (ACT)
This therapeutic practice stems from CDT and focuses on developing emotional openness and an ability to modify your thoughts and behaviors, especially in response to challenging events or circumstances. ACT has been shown to help with conditions such as anxiety, depression, and obsessive-compulsive disorder.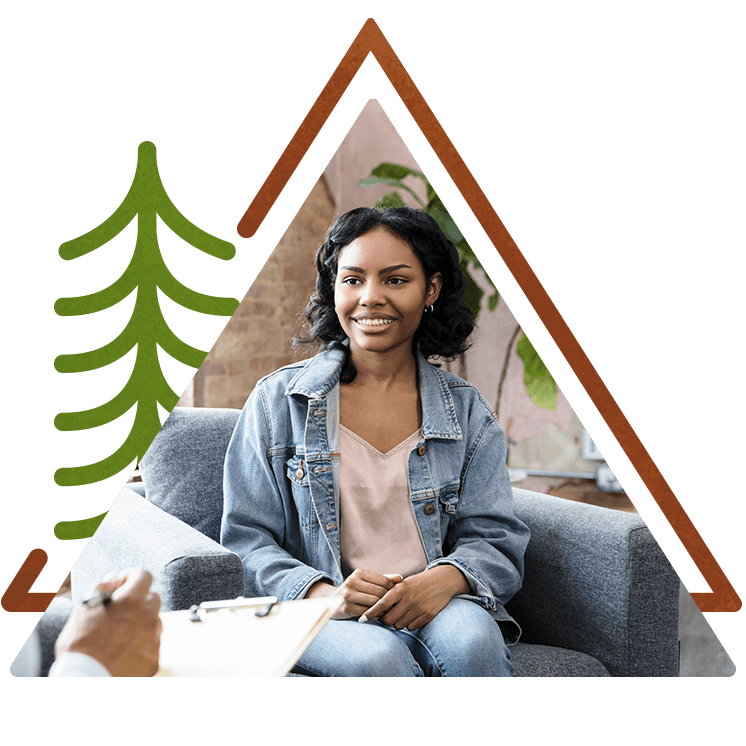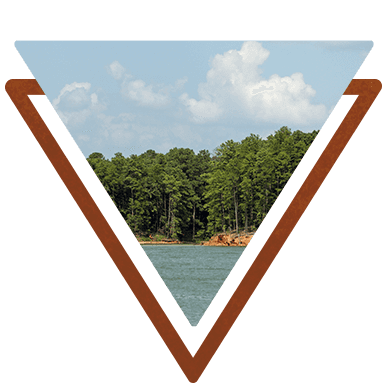 Dialectical Behavioral Therapy (DBT)
By integrating mindfulness, distress tolerance, interpersonal effectiveness, and emotion regulation, DBT is a therapeutic practice that can aid participants in decreasing impulsivity while improving focus, self-awareness, and social interactions. Dialectical behavioral therapy has been proven effective for treating a variety of conditions, including borderline personality disorder and impulse control disorders.
Family Therapy
We recognize that your family—and chosen family—play a vital role in your recovery and reintegration back into your daily life. That is why we invite them to actively participate by providing family therapy, psychoeducation, and supplemental resources to help you build and strengthen your relationships and work toward improved outcomes.
Expressive Art, Music, Recreational & Yoga Therapy
It has been shown that art therapy can provide individuals with alternative ways to express emotion, which helps participants who might struggle communicating in traditional therapies. In addition to visual art therapy, we offer music therapy, recreational therapy, and yoga therapy to offer participants a variety of options that suit their unique processing style.
Group Therapy
Having a safe space to share and learn from other's experiences can be invaluable. Our dynamic group therapy sessions are led by experienced clinicians to foster a stigma-free space that makes you feel welcomed and respected. Groups are always small and put together in accordance with specific conditions or symptoms to help participants process events and emotions while building social skills.
Exposure Therapy
This psychological treatment provides a safe environment to slowly expose individuals to objects, activities, or scenarios they fear and avoid. This can help reduce avoidance, panic, and fear around these things, allowing participants to live fuller lives. Exposure therapy has proven to be an effective treatment for conditions such as panic disorders, anxiety, obsessive-compulsive disorder, and post-traumatic stress disorder.
In addition to our psychotherapy treatments, we might integrate additional modalities, such as:
Art, Music, and Yoga Therapy
Biosound Therapy
Exposure Therapy
Red Light Therapy
Recreational Therapy
Our team is here to support both patients and their families throughout every step of their mental health journey. To learn more about our therapies and residential programs, call our facility today at

(770) 637-7474

.
Connect With Us
Don't Wait. Take the First Step Today.
If you or a loved one is in need of mental health care, call us at (770) 637-7474 or fill out our contact form today.